Yujileds® sunlight technology for better growth
Yujileds® VTC series LED brings near-UVA to the plant
The near-UV light (380-400nm) is proven to play an important role in preventing excessive growth, increasing the sugar content of fruits and vegetables, and increasing the content of active ingredients in some medicinal plants. However, there is no near UVA light (380-400nm) in a standard LED. Yujileds® VTC series LED gives innovative and revolutionary solutions providing unprecedented Spectral Power Distribution (SPD) with ultra-homogeneous features, providing sufficient near-UVA but is no harmful for plants.
Yujileds® near-UVA and NIR LED provides ultra full-spectrum lighting
With Yujileds® specialized series LEDs, even wider wavelength can be achieved to 380nm – 1000nm, where the near-UVA and NIR are all included to simulate even more integrated sunlight spectrum.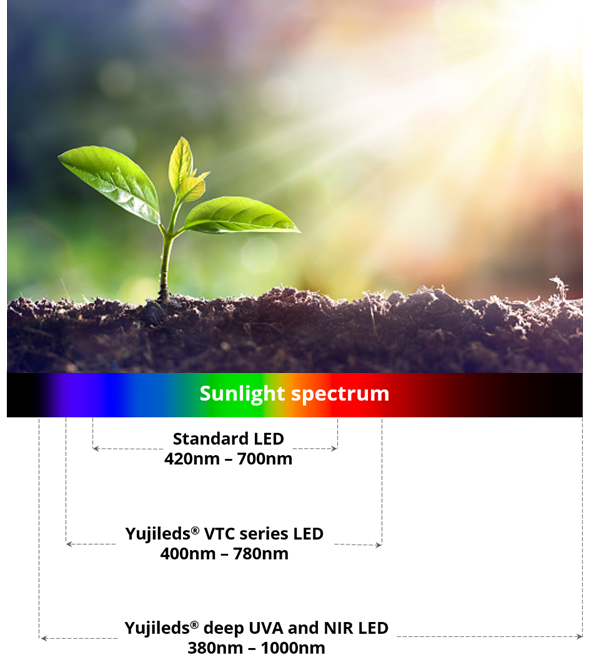 Ultra-high CRI for plant's vivid color viewing and growth observation
Up to 98 CRI, the Yujileds® sunlight technology. brings superb color rendition performance, giving the enjoyable sight for viewing the plants and providing the appropriate condition to observe and monitor the growths status.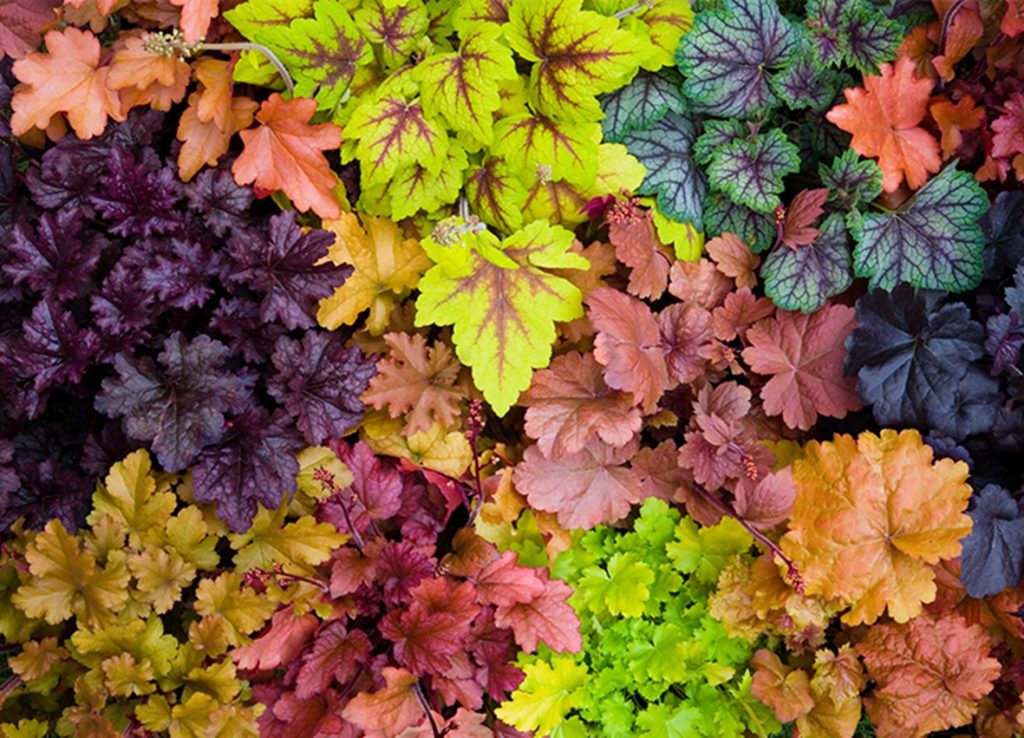 Yujileds® Nourish series white LED technology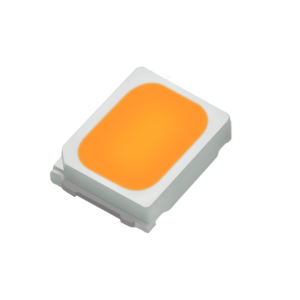 Yujileds® Nourish series white LED gives industry-leading Photosynthetic Photon Efficacy (PPE). The PPE of up to 3.4 µmol/J exceeds the mainstream products on the market by 15%. This means that under the same Photosynthetic Photon Flux Density (PPFD) condition, during the growth cycle of the plant, it will save nearly 15% of electricity,  or using the same electricity energy, plants can grow more cycles to help plant factories win more profits.
Yujileds® Nourish series blue-red LED technology
Better price/performance ratio
With Yuji advanced nitride red phosphor technology, the Nourish series blue-red LED is based on the PC-red solution to provide the integrated blue + red spectrum within one compact LED package to improve the price/performance ratio significantly to the semiconductor red LED.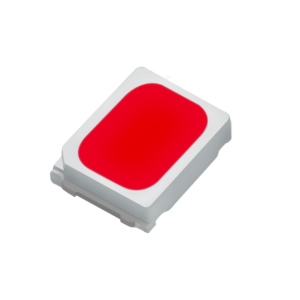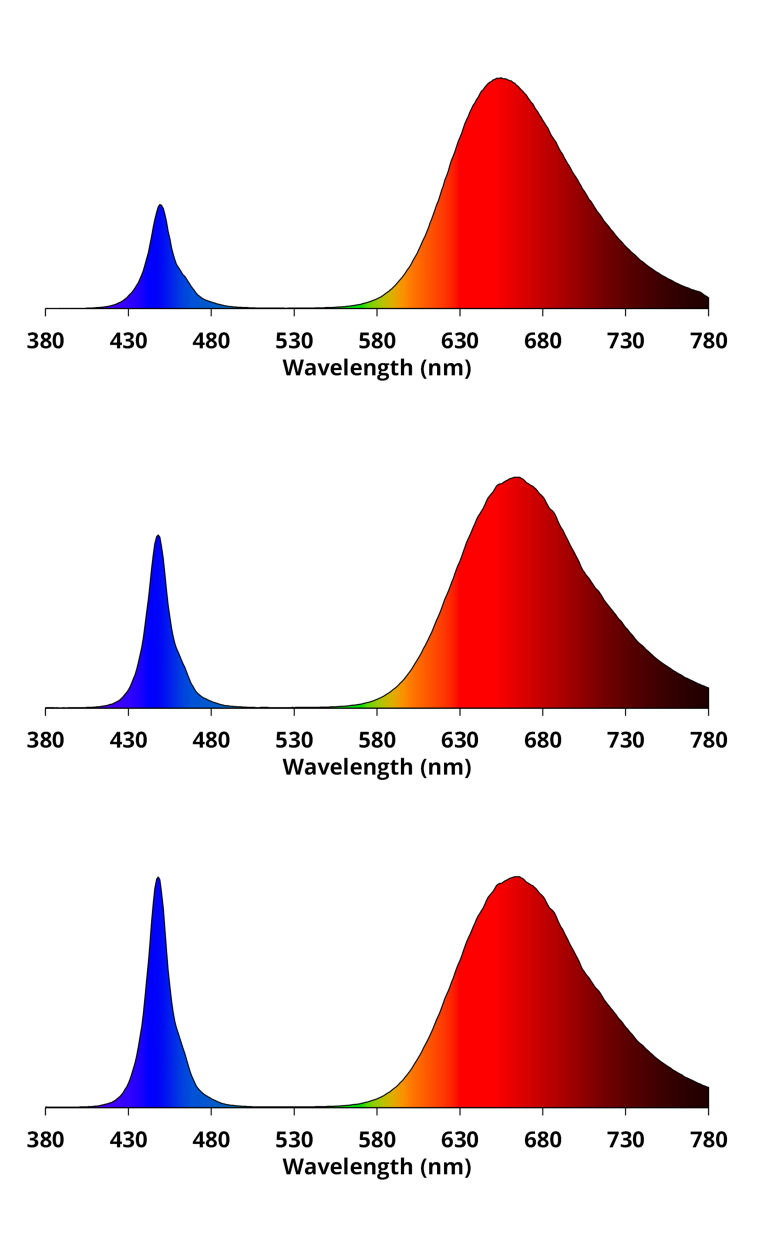 Three spectral ratios of blue:red = 0.5:1, 0.75:1 and 1:1 are designed to be Yujileds® standard products, and a tailor-made ratio is achievable to compliant to different types of plants.
Simplify and improve electrical circuit design
Compared to the semiconductor red LEDs which is typical at 1.7V – 2.1V, when mixing with the 3V blue LEDs, the electrical circuit design has to be organized carefully and more components have to be involved with more complexities. Hence with Yujileds® Nourish blue-red technology, only one LED with typical 3V will simplify and improve the electrical circuit design effectively.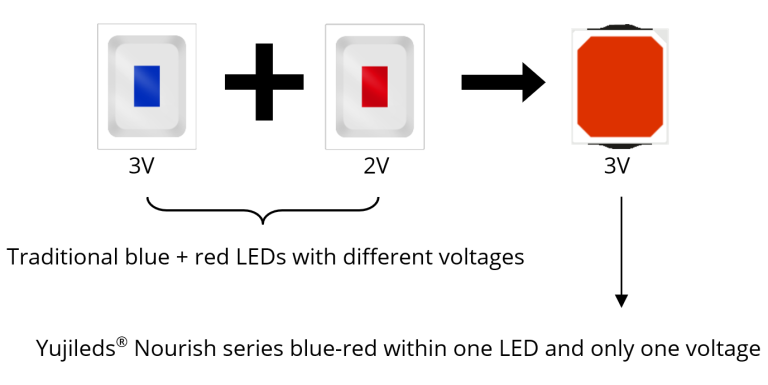 Broad red spectrum facilitates absorption by plants
The semiconductor red LED covers limited wavelengths of centered 660nm and the absorptions of chlorophyll a and b are not sufficiently included, with the variations of the LED working conditions like temperature, wavelength could deviate significantly.
The exclusive nitride red phosphor for Yujileds® Nourish blue-red LED performs stably in the spectrum coverage and it gives a broad band from 580nm to 780nm which is involved in the absorption of chlorophyll a and b effectively, thereby improving the growth efficiency of plants.
Yujileds® Nourish series blue-red LED solution, save more space for better economic efficiency.
Traditional blue and red LED solution, need more  space for sufficiently lighting mixed.
Due to the different growth stages of plants, the light required is not the same. We also offer custom spectrum services. Customers can design the spectrum according to their own requirements to achieve the maximum biological effect.
Product selection for horticulture lighting