Yuji Lighting™ participated in the 2023 LFI American International Lighting Exhibition
From May 23rd to 25th, 2023, local time in the United States, LFI (LightFair International) 2022 American International Lighting Exhibition will be held at the Jarvis Convention and Exhibition Center in New York, USA. The LFI American International Lighting Exhibition is jointly sponsored by the International Lighting Society (IES) and the International Association of Lighting Designers (IALD). It has been successfully held for 32 sessions so far. As the world's most influential lighting industry exhibition. Professional manufacturers and distributors of lamps and lanterns from all over the world in the fields of architecture, engineering, and design gathered together to exchange and display the latest products, new designs, new technologies, and new service concepts of the lighting industry. LFI exhibition has become the vane of the trends of the international lighting industry.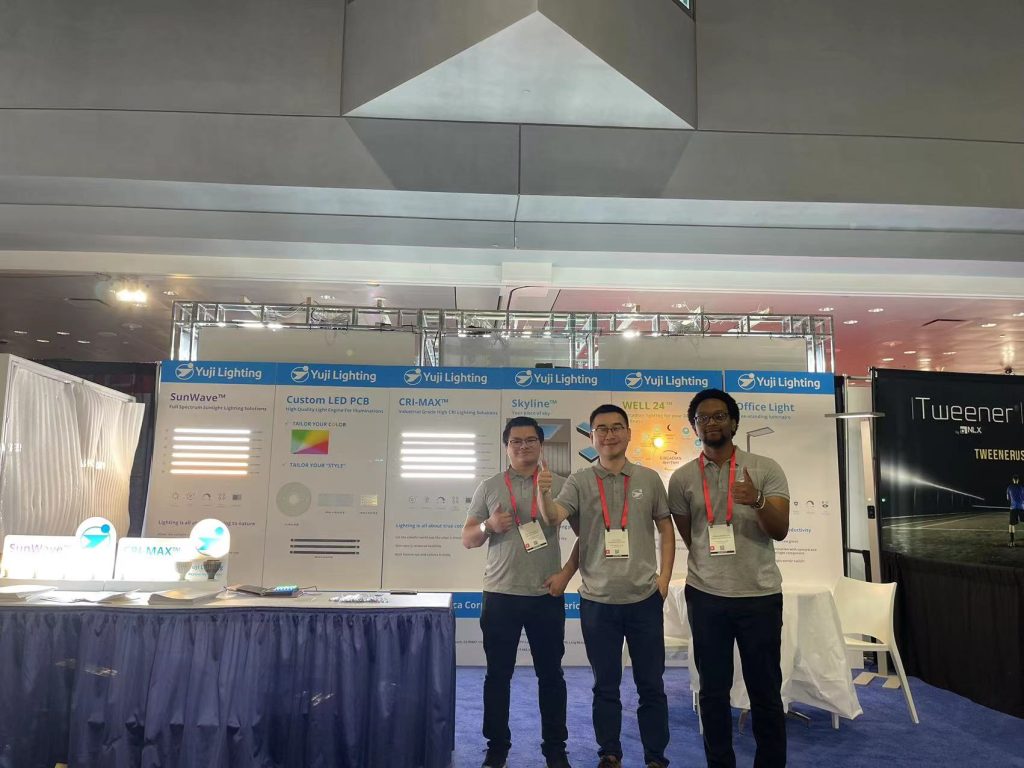 As the leader of international high-color rendering LED lighting technology, Yuji Lighting™ exhibited at booth #2560. This time, Yuji LED's latest lighting products were exhibited to global customers for the first time, including the Yuji Well24™ healthy lighting series, working lights based on "Yuji Space Light" technology, As well as the three major product systems of CRI-MAX™ high color rendering series, SunWave ™ natural light series, and Skyline™ clear skylight series exhibited last year, the product forms are suitable for the main usage scenarios of general lighting, covering A19 / A60 series bulb lamps, PAR30 series spotlights, GU10 series spotlights, clear skylights, flexible light strips, custom-sized PCB modules and other products.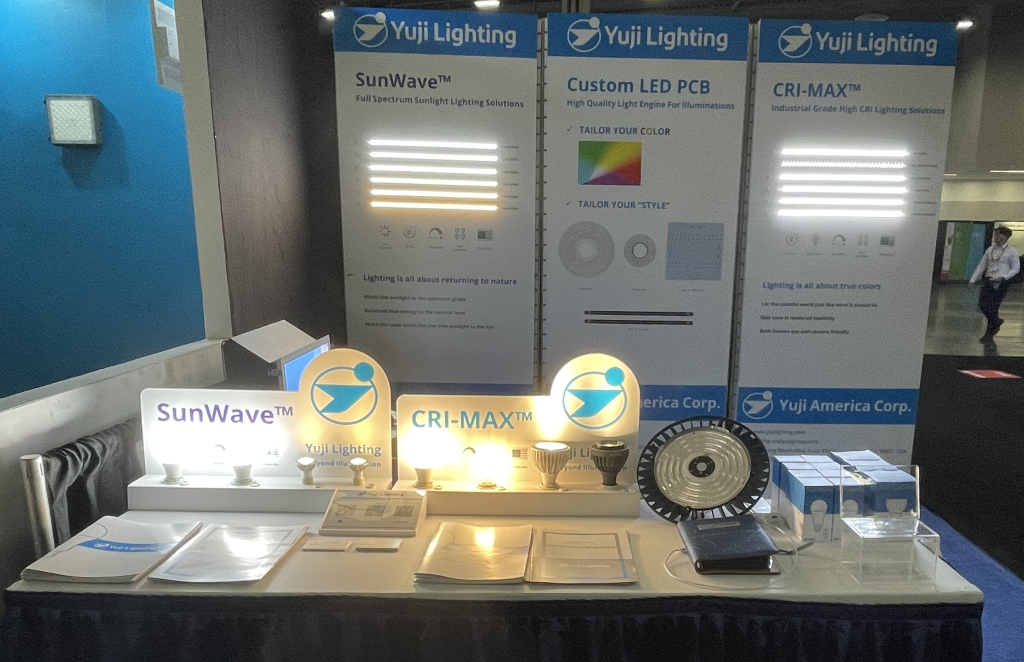 Yuji Lighting™ Well24™ health lighting series mainly promotes light source products that conform to human biological rhythms. This series of products has excellent biological rhythm effects. Among them, high-color temperature products serve working scenes, allowing people to stay focused on work and study; low-color temperature products serve leisure occasions, helping people soothe their spirits and improve the quality of life experience.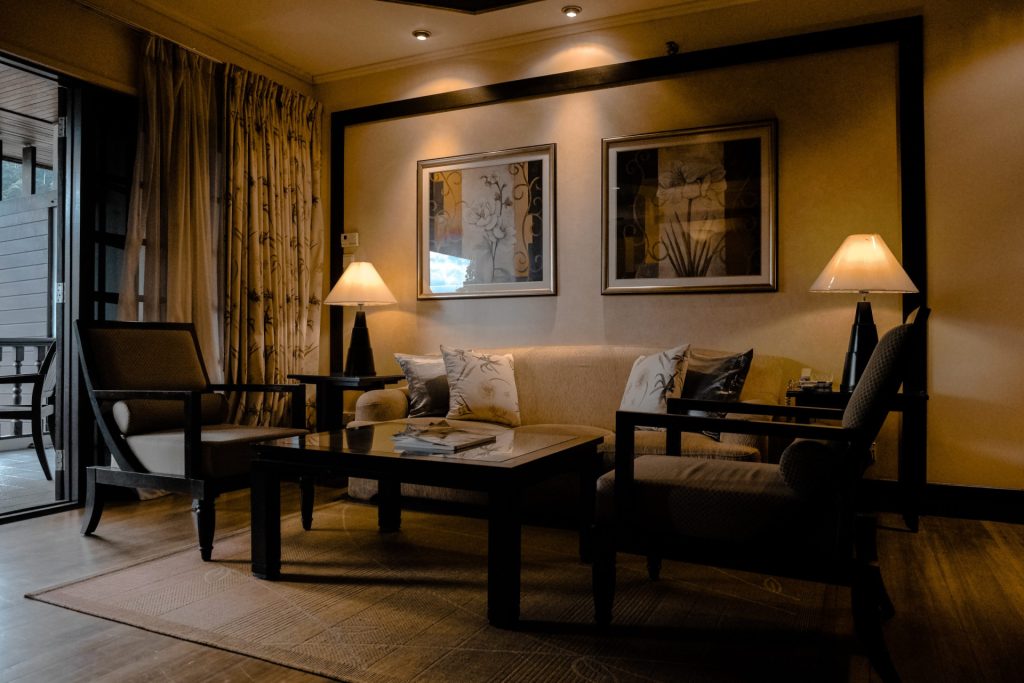 Yuji Lighting™  Mission series lamps are the application of "Yuji Space Light" technology in daily life. This series of products mainly serve household scenes, using the same quality light source as the "Yuji Space Light" on the International Space Station, providing the latest lighting technology experience.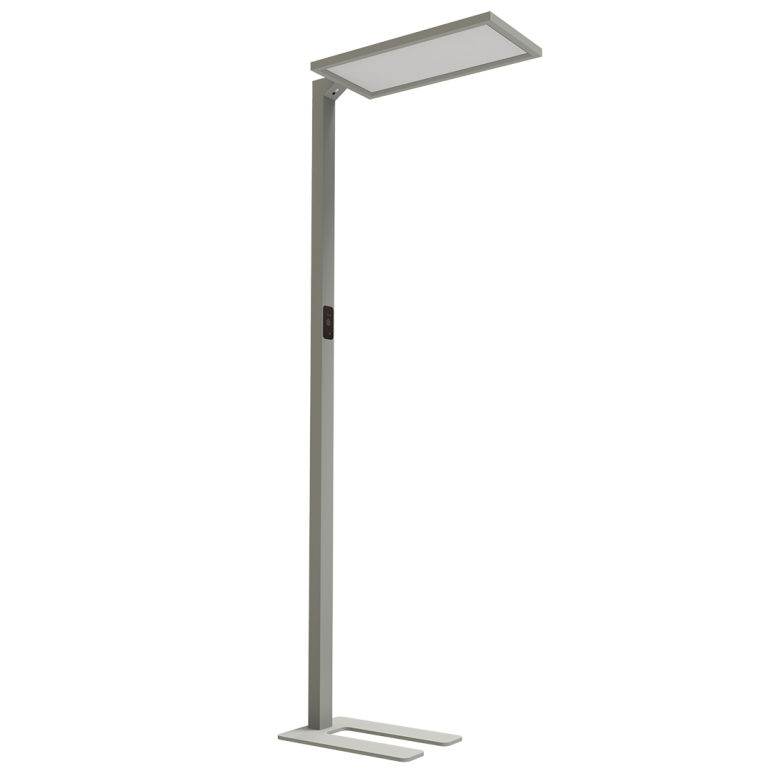 CRI-MAX™ high color rendering series of  Yuji Lighting™ mainly promotes industrial-grade ultra-high color rendering Ra 95+ (R9 90+ ) LED lighting fixtures. Comfortable and natural, high-fidelity cameras, no flicker at the photography level, and other performance advantages can bring consumers an industrial-grade color life experience, improve the quality of life experience, and guarantee the color quality of professional photography.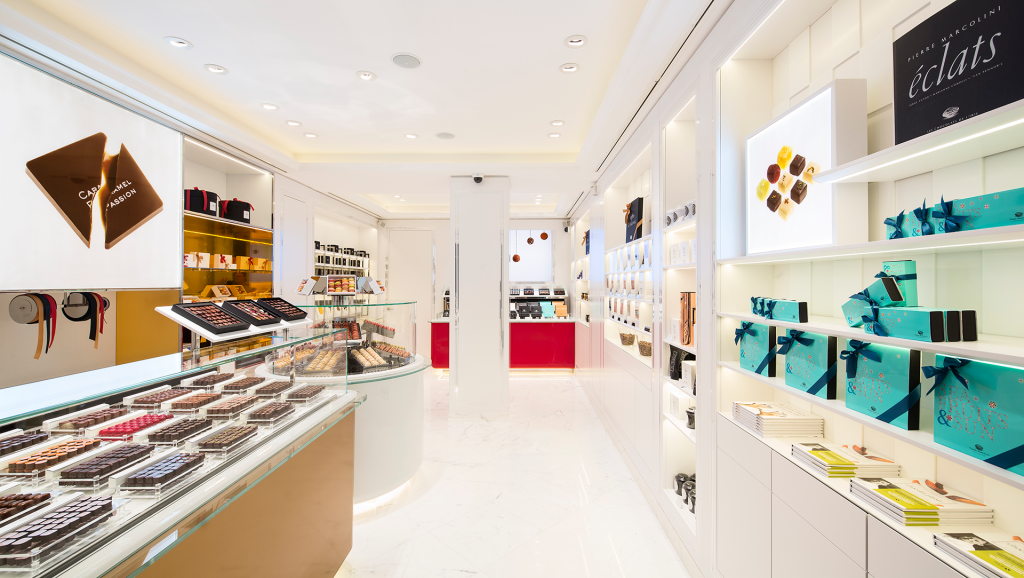 SunWave ™ natural light series of Yuji Lighting™  is based on the sunlight simulation spectrum technology, which realizes the simulation effect of ultra-high sunlight similarity, introduces natural light lighting into general lighting scenes, and has a full spectrum, high color rendering, and low blue light hazard, improve mood and other health effects, and bring consumers the health concept of natural light lighting.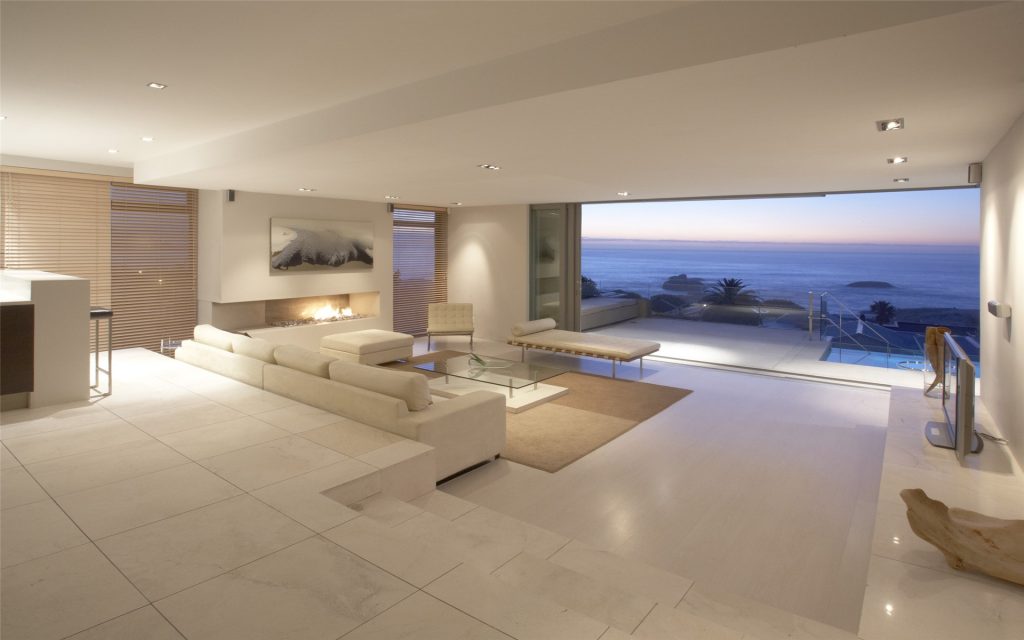 Yuji Lighting™ also launched the Skyline™ clear skylight series products. Traditional lighting fixtures only provide a source of light and cannot bring the natural feeling of 3D three-dimensional sunlight and clear sky. Yuji LED Lighting has successfully launched the Skyline™ clear skylight product series with the real three-dimensional experience of outdoor clear sky sunshine through the research and development of sunlight and starlight source simulation technology, sun-earth ultra-long-distance optical path simulation technology, and atmospheric Rayleigh scattering fitting technology. Realistic sunlight visual sense, real clear sky blue sky deep sense, and intelligent control APP, can realize real clear sky dynamic light color simulation and brightness control indoors, which can not only meet the daily lighting needs, but also bring open and wide sky experience sense, and bring positive mood, truly realize the real lighting experience of "bringing sunshine home".